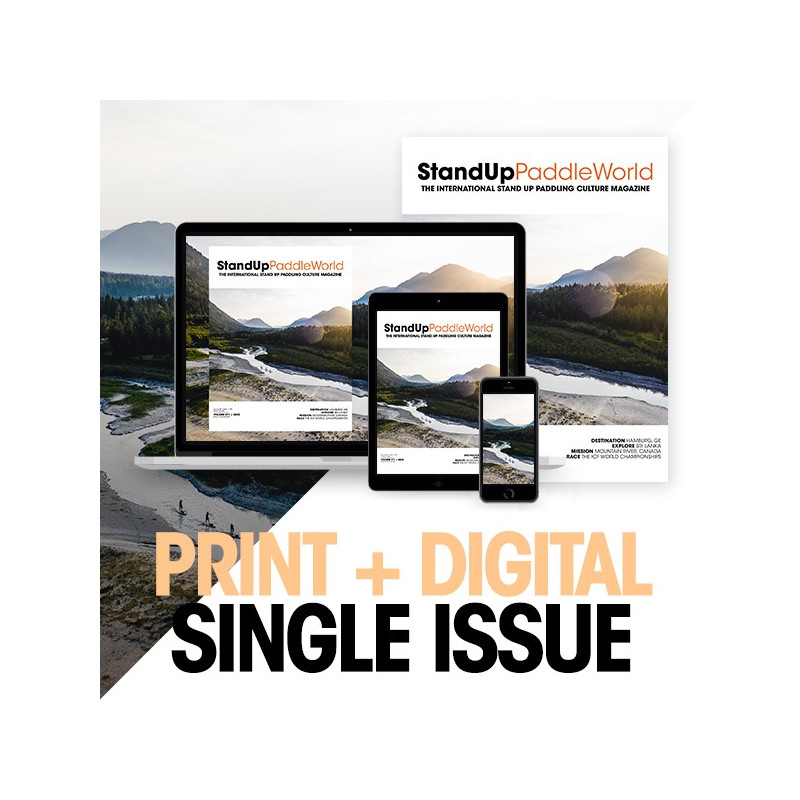  
Digital + Print Stand-Up Paddle World Numero 11
Buy the Digital + Print edition of STAND UP PADDLE WORLD ISSUE #11 
EXPLORE: SUP CEYLON STORIES I SUP RACING: THE RIGHT TO A WORLD CHAMPIONSHIP
DESTINATION: HAMBURG I MISSION: FAR NORTH SUP MOUNTAIN RIVER ALSO … 
Stand-Up Paddle World Issue 11 - Table of contents

EXPLORE: CEYLON STORIES
Once considered an off-the-beaten-path adventure destination, Sri Lanka is increasingly making a name for itself as a SUP and surf destination. Photographer Laurent Nevarez returns to Sri Lanka after an eight-year hiatus with BIC Sport athlete Alexis Deniel to find there is still plenty left to discover.
SUP RACING: THE RIGHT TO A WORLD CHAMPIONSHIP
The battle over who has the right to be SUP's governing body persists. Despite a legal battle with the ISA, the ICF is fighting back, using events like the 2019 ICF SUP World Championship in Qingdao, China, to broaden SUP's exposure and provide high-level competition to challenge the world's best.
DESTINATION HAMBURG
 Hamburg is a city built on water. A diverse mix of rivers, lakes, and more canals and bridges than Venice means this unassuming SUP paradise has a wide range of easily accessible urban, suburban, and tidal adventures waiting for you to come and discover.
MISSION: FAR NORTH SUP MOUNTAIN RIVER
Deep in Canada's Northwest Territories is the aptly-named Mountain River. Jim Martinello and friends tackle the first SUP descent of this holy-grail of multi-day river trips, paddling through rapids and ascending mountain peaks in hopes of drawing awareness and inspiring others to protect the region's raw wilderness.
SUP-11-Print-Digital-2020
16 other products in the same category: