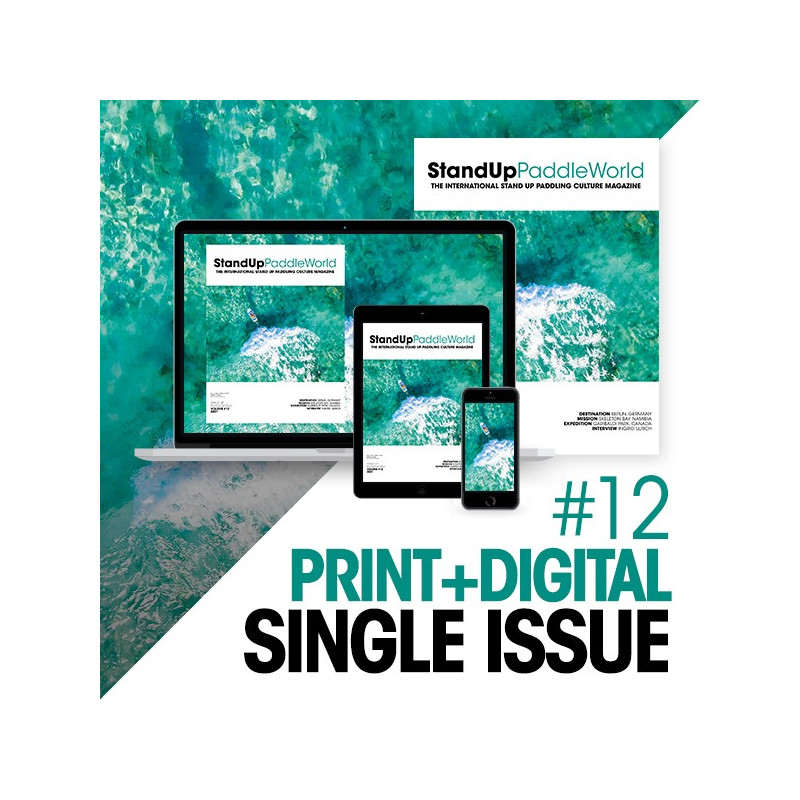  
Digital + Print Stand-Up Paddle World Numero 12
Buy the Digital + Print edition of STAND UP PADDLE WORLD ISSUE #12 
DESTINATION BERLIN, GERMANY
EXPEDITION GARIBALDI 2020
MISSION SKELETON BAY, NAMIBIA
INTERVIEW INGRID ULRICH
Stand-Up Paddle World Issue 12 - Table of contents
DESTINATION BERLIN, GERMANY
Berlin is not only the largest city in the European Union, it is also the most waterrich! With 3,000 lakes in and around Berlin, not to mention rivers and canals, there is no lack of paddling adventures to be had. Jens Klatt takes us on an introductory tour of his home city.
EXPEDITION GARIBALDI 2020
With the lockdowns of a 2020 summer came new opportunities to explore closer to home and new lessons in gratitude, as Jim Martinello discovered on a SUP to sky mission in Garibaldi Provincial Park.
MISSION SKELETON BAY, NAMIBIA
Join author Will Bendix and Thomas King on the Namibian coast, where the South African waterman attempts his dream of tackling the intimidating swells of Skeleton Bay—by SUP.
INTERVIEW INGRID ULRICH
''Grid,'' as Ingrid Ulrich is sometimes called, should be "grit." Learn more about this SUPer woman and why she says that SUP saved her life, not once, but twice.
SUP-12-Print-Digital-2021
16 other products in the same category: