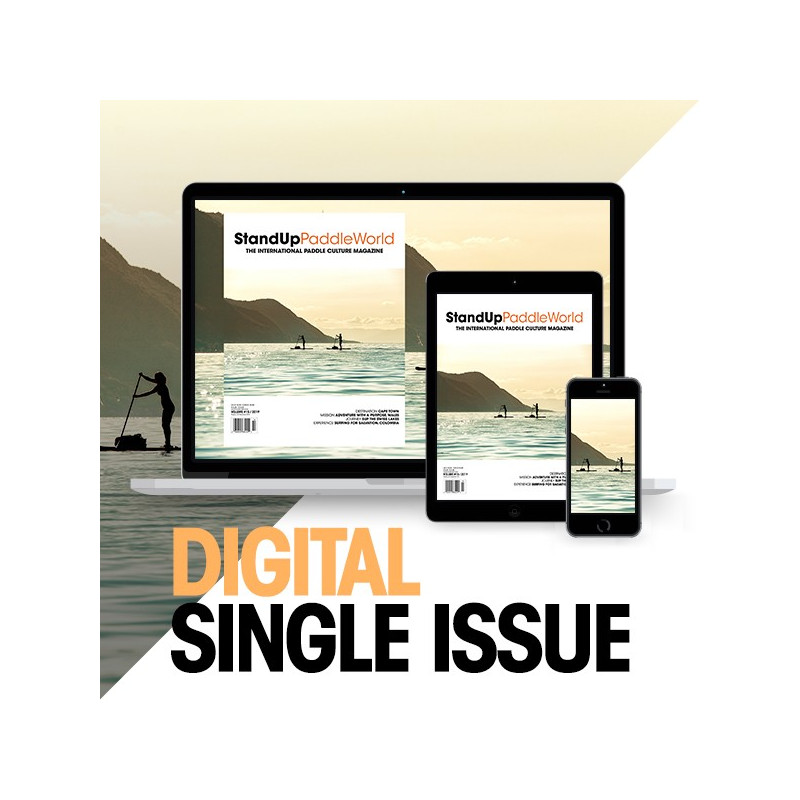  
Digital Stand-Up Paddle World Numero 10
Digital STAND UP PADDLE WORLD ISSUE #10 2019
SUP CITY, EXPLORING THE SUP PARADISE OF CAPE TOWN, SOUTH AFRICA
ADVENTURE WITH A PURPOSE, CIRCUMNAVIGATING WALES BY SUP
SUP ADVENTURE ON THE SWISS LAKES
SUP SURFING TOWARDS SALVATION HOW SURFING IS CHANGING LIVES AND THE ENVIRONMENT IN COLOMBIA
Stand-Up Paddle World Issue 10 - Table of contents
STAND UP PADDLE WORLD ISSUE #10 2019
SUP CITY, EXPLORING THE SUP PARADISE OF CAPE TOWN, SOUTH AFRICA
With its island-like geography and Mediterranean climate, Cape Town offers just about everything you could want in a SUP destination. Will Bendix takes us on tour as he explores the city's surf breaks, beginner friendly swells, challenging downwinders, and whitewater runs.
ADVENTURE WITH A PURPOSE, CIRCUMNAVIGATING WALES BY SUP
Not everyone would choose to swap the hustle and bustle of life in London for weeks of the unknown at sea, but Sian Sykes isn't everyone. In May 2018, Sykes became the first person to circumnavigate Wales by SUP, solo and unsupported, on her journey to educate and inspire others to fight against the marine litter crisis, one the most significant threats to our oceans today. Sykes spent two months traveling 1000 kilometers via canal, river, and sea with nothing more than two dry bags, discovering the beauty and kindness of her home country while learning how little is needed for her own happiness.
SUP ADVENTURE ON THE SWISS LAKES
Switzerland is known for its towering mountains, stunning alpine lakes, diverse cultural heritage, and a precision that makes travel easy. With Airboard's new, smaller, lighter, and more compact stand up paddleboards, the team at PlanetVisible couldn't resist going on the ultimate urban to rural SUP adventure: four days traveling by train to discover the diverse beauty of Switzerland's lakes.
SUP SURFING TOWARDS SALVATION HOW SURFING IS CHANGING LIVES AND THE ENVIRONMENT IN COLOMBIA
For their eco-ride series "The Green Wave," Carine Camboulives and Manu Bouvet ventured to the Pacific Coast of Colombia to document a brand new initiative alongside their two daughters. Here, in the Chocó region, surfing has become a form of therapy, a means to heal young kids' traumas from often violent pasts while helping to shape a new image and future for this region of Colombia: one with considerably less plastic waste.
ALSO… IN PADDLE WORLD ISSUE #15 2019 :
EXPLORE THE FLORIDA KEYS
VOYAGE SKANE, SWEDEN
INTERVIEW PAUL VILLECOURT
FISHING OFFSHORE KAYAK FISHING WORLD CHAMPIONSHIPS
16 other products in the same category: