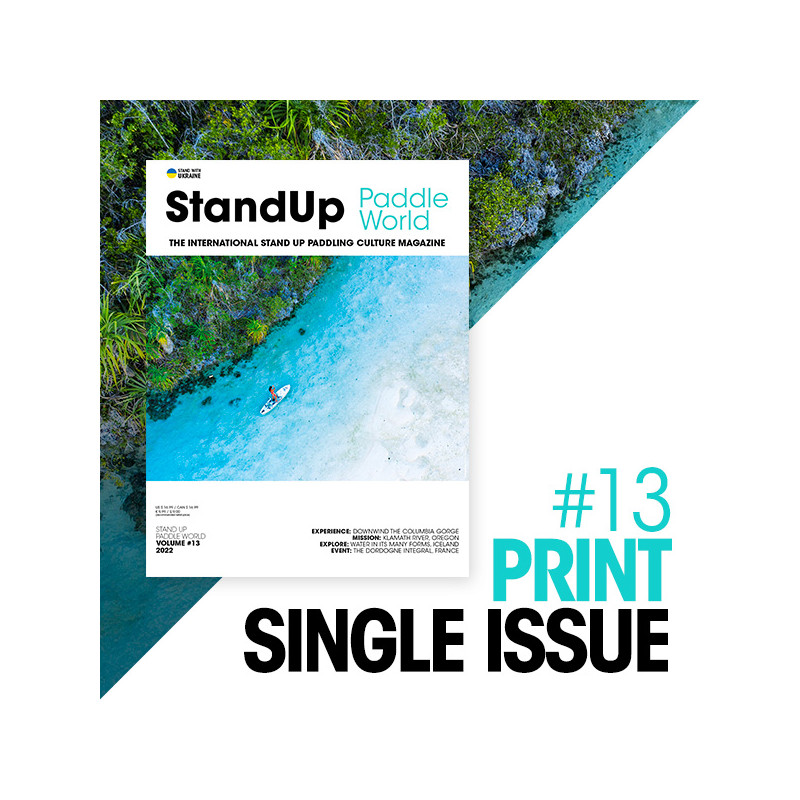  
Stand Up Paddle World Issue 13 - Print Edition
BUY THE PRINT EDITION OF STAND UP PADDLE WORLD ISSUE #13 2022
EXPLORE: ICELANDIC ADVENTURES
EXPERIENCE: DOWNWIND THE COLUMBIA GORGE
MISSION: UNDAM THE KLAM
EVENT: DI THE DORDOGNE INTEGRAL  

----
Stand-Up Paddle World Issue 13 - Table of contents

EXPLORE: ICELANDIC ADVENTURES
Water: the source of life. For Jim Martinello, a trip to Iceland provided the perfect venue to explore our connection to the element in all its forms through a multi-sport adventure.
EXPERIENCE: DOWNWIND THE COLUMBIA GORGE
With stunning scenery, epic conditions, highly competitive races, and a community of outdoor enthusiasts, it's no wonder that the Columbia River Gorge is the SUP mecca you need to visit.     
MISSION: UNDAM THE KLAM
Spencer Lacy had long wondered about the changes wrought by the Klamath River's artificial reservoirs. With the Klamath slated for the largest dam removal project in history, there was one way to get the full before and after picture of a river stymied vs. a river wild and free: a source to sea descent.   
EVENT: DI THE DORDOGNE INTEGRAL   
The rise of France's most popular marathon paddle race has solidified SUP's place in long-distance paddle racing, changing the sport and providing memories that last a lifetime along the way.   
16 other products in the same category: