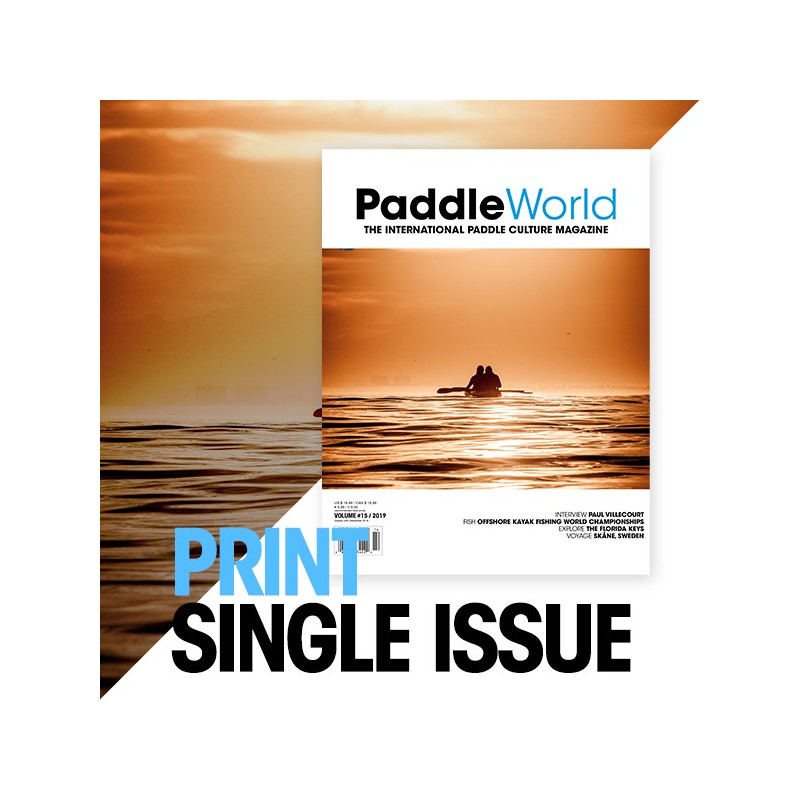  
Paddle World Numero 15
PADDLE WORLD ISSUE #15 2019
EXPLORE THE FLORIDA KEYS
VOYAGE SKANE, SWEDEN
INTERVIEW PAUL VILLECOURT
FISHING OFFSHORE KAYAK FISHING WORLD CHAMPIONSHIPS
Paddle World Issue 15 - Table of contents
PADDLE WORLD ISSUE #15 2019
EXPLORE THE FLORIDA KEYS
Not your typical beach vacation. Kathy Holcombe found the perfect combination of adventure and repose when she recruited four friends to join her in Florida keys. The catch ? To get all those umbrella drinks and beautiful beaches, they had to kayak the entire 126-mile length of it.
VOYAGE SKANE, SWEDEN
A snaking river, a glittering lake, and the mighty sea. Karen Hensel, Jean-Luc Grossmann, and Justin Hession set out on a water triathlon through Skåne, Sweden to discover the region's primeval wilderness.
INTERVIEW PAUL VILLECOURT
From his first paddle strokes in Bourg Saint Maurice, on France's Isère River, Paddlesports have run through photographer Paul Villecourt's life. Paul followed whitewater around the world and then spent over a decade documenting the adventures of others before starting Europe's biggest open canoe festival. In 2017, Paul decided it was time again for an adventure of his own, paddling 1500+ kilometers across France in a canoe. We caught up with Paul on the occasion of the 9th edition of the festival to hear how the former adrenaline junkie now finds solace on the river.
FISHING OFFSHORE KAYAK FISHING WORLD CHAMPIONSHIPS
Self-proclaimed "sexy" Canadian kayak angler James McBeath tells his story of what led him to the 2019 Offshore World Kayak Fishing Championships held at the Los Buzos Resort, Panama, and takes us behind the break, sharing what every angler needs to succeed.
ALSO… IN STAND UP PADDLE WORLD ISSUE #10 2019 :
SUP CITY, EXPLORING THE SUP PARADISE OF CAPE TOWN, SOUTH AFRICA
ADVENTURE WITH A PURPOSE, CIRCUMNAVIGATING WALES BY SUP
SUP ADVENTURE ON THE SWISS LAKES
SUP SURFING TOWARDS SALVATION HOW SURFING IS CHANGING LIVES AND THE ENVIRONMENT IN COLOMBIA
16 other products in the same category: