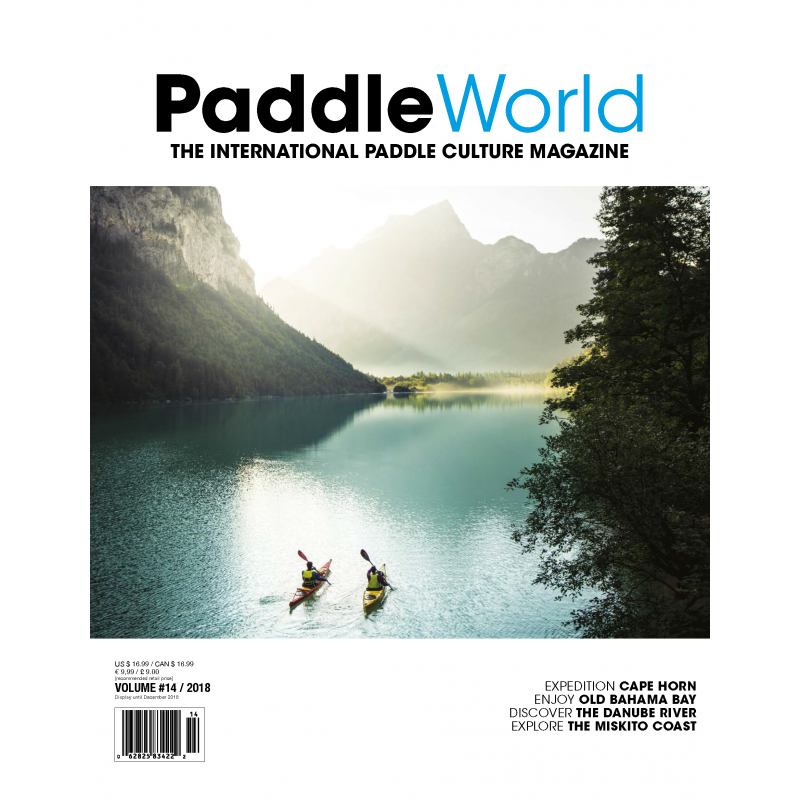  
Paddle World Numero 14
PADDLE WORLD ISSUE #14 2018
EXPEDITION CAPE HORN
ENJOY OLD BAHAMA BAY 
DISCOVER THE DANUBE RIVER
EXPLORE THE MISKITO COAST
Paddle World Issue 14 - Table of contents
PADDLE WORLD ISSUE #14 2018
NICARAGUA , THE MISKITO COAST
Forget visions of surfing tourist-filled beaches and eating Gallo Pinto in the sunshine, and picture mangrove-filled lagoons instead. Claire Cripps and Braden Gunem battle swathes of rapacious insects to discover the subtle charm of Nicaragua's wild Miskito Coast by foldable sea kayak.    
FATHER AND SON DOWN THE DANUBE
Daniel Egger leaves his passion for whitewater behind as he joins his father on a 30-day self-support trip through the heart of central Europe, following the Danube River from Vienna, Austria, on its path to the Black Sea. 
EXPEDITION: CAPE HORN
Florent André embarks on a journey to fulfil a childhood dream. Accompanied by a team of raft and river guides, he battles the swells and winds of the "furious fifties" to circumnavigate Cape Horn by sea kayak.  
KAYAK FISHING IN THE BAHAMAS
James McBeath and the Jackson Kayak Fishing Crew test drive the pelagic waters of West End, in the tropical Eden of Old Bahama Bay. 
ALSO… IN STAND UP PADDLE WORLD ISSUE #9 2018
DISCOVER THE SPOKANE RIVER
EXPEDITION SAO TOMÉ AND PRINCIPE
EXPLORE THE NORWEGIAN ARCHIPELAGO
INTERVIEW CASPER STEINFATH
16 other products in the same category: